Travels
One of the biggest gifts of travel is helping others see new places in new ways.
Helping others to see the world with fresh lenses is one of my favorite things to do. Travel isn't about "me," but rather the broader "we" of humanity.
My earliest memories are of exploring maps with my father. We would play the "capital game" at breakfast: he would name a country, and I would guess the capital city. He showed me that "the world is bigger than your own backyard" and encouraged me to see as much of it as I possibly could.
Since then, I have taken my father at his word. By the age of ten, I had been to 40 of the 50 United States, mostly thanks to long-distance camping trips in our family van. I took my first solo cross-country road trip at 17. Following college, I spent almost four years traveling solo – a combination of adventure, discovery, challenge and new connections (more about this chapter is on my About page). Those experiences fundamentally helped form my values, goals and worldview. As of today, I've logged almost 100 countries (that milestone will be reached in August 2017) on all continents except Antarctica, and all 50 US states.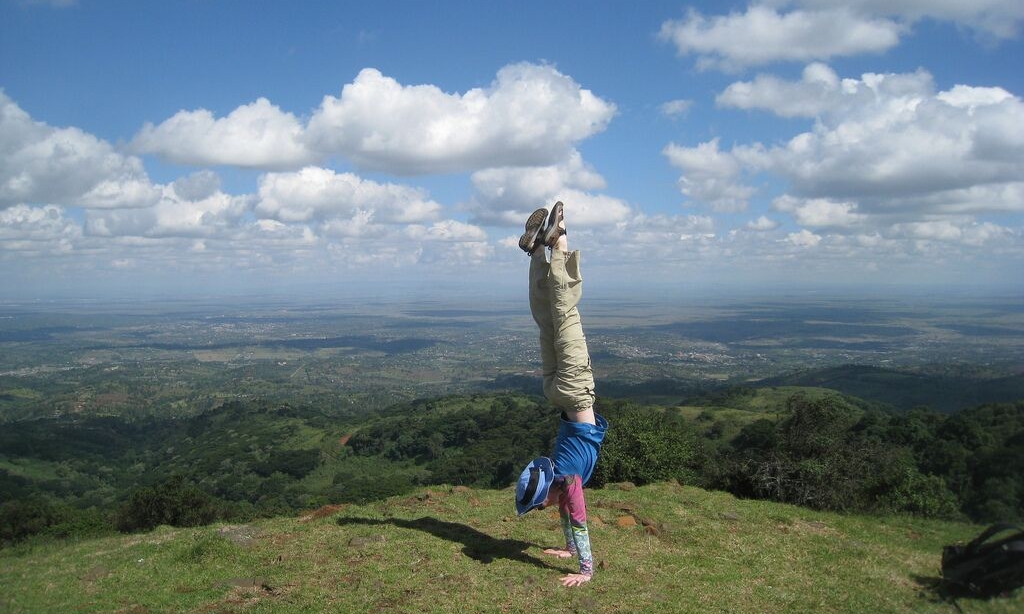 Travel has always been part of who I am. I often feel most comfortable outside my comfort zone: when I don't look like anyone else, speak the language, or "fit" in a traditional way. Over time, helping others to see the world with fresh lenses – whether through cultural exchange, hiking trips or my professional roles – is one of my favorite things to do. Travel isn't about "me," but rather the broader "we" of humanity.
Travel is a source of joy, inspiration and insight. It helps build a more borderless world and teaches us about one another. In recent years, however, its importance has taken on increased urgency. We are living in an age of great re-sets: of identity, politics, economics and more. Our ability to travel is not guaranteed, nor are stable societies or a healthy planet. Against this backdrop, we must be more thoughtful, responsible and focused on how we travel than ever.
Moving forward, I plan to take my travels to the next level. As an individual, a cultural curator, a woman, a frugal traveler and a global citizen, I'll increase my focus on those places that are emerging: where fascinating things are happening (even though they may not make global headlines), where solutions are being developed, and where communities are coming together. I'll share my experiences, here and on Medium, and I welcome all ideas. Here's to the journey ahead!
 
Where In The World Is April?
I have visited almost 100 countries and work in approximately 20 different countries per year.
Recent Travels: include Estonia, Finland, Spain, South Africa, Thailand, Mexico and Argentina.
Where Next? My next trip is to Albania, Macedonia, Kosovo, Serbia and Moldova. It will be the first time I am visiting any of these countries. I am especially fascinated by Moldova, which has a reputation for being the saddest country in the world. I want to discover why!
What Are Some of My Favorite Places? Mongolia (yurt-to-yurt trekking), Vietnam (coast and highlands), the Bolivian Altiplano, Torres del Paine (Patagonia), Ngorongoro Crater (Tanzania), Bergamo (Italy) and the Bukovina monastery circuit in Romania.
What's on My Bucket List? New Zealand, Namibia, Samarkand (Uzbekistan), Madagascar.
The map below gives you an overall idea of where I've been. It's not complete but it's a start. Updated version coming soon!

What have you written? Where can I learn more?
I have always recorded my travels in journals and travelogues. Perhaps I'll write a book someday. I'm in the process of editing many of my travelogues and plan to share those online. If you'd like to learn more, please sign up for my periodic updates and you'll be among the first to know. Thank you for your interest!